Why readers from BALTECH?
Your benefits at a glance
Highly adaptable – even in productive use
Easy to set up with intuitive software tools
Smart security concept to protect sensitive project keys
Card-type-independent development of custom applications
Consulting and services in all phases of your project
Custom solutions at competitive prices
All this based on the know-how of 25 years of RFID development.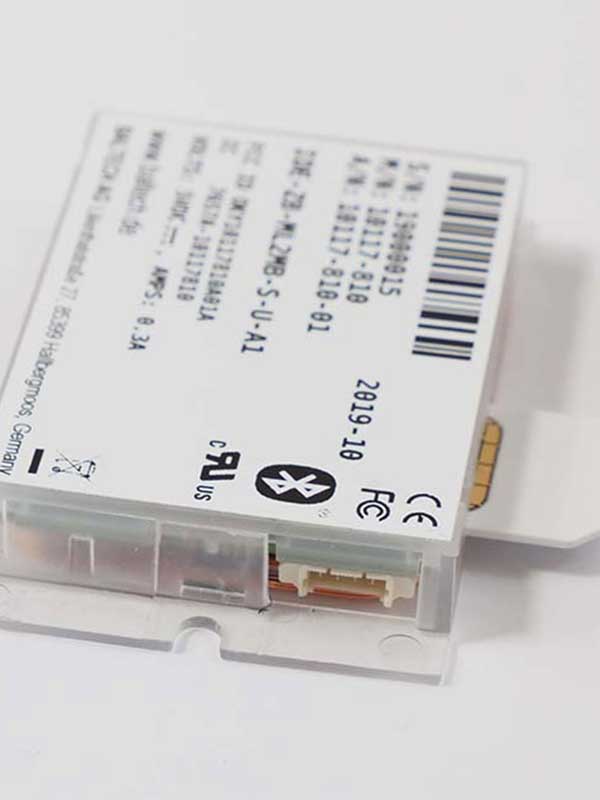 Our standard product range includes 4 RFID reader types. Optimized for different application scenarios, they're the ideal equipment for a wide range of RFID projects. In addition, we provide you with cards and transponders – optionally formatted for your project –, handy accessories, and free software tools for easy reader and project management.
In addition to the optimum hardware and software, supplementary services can also help to implement an RFID project as efficiently and securely as possible. With our service range, you benefit from our many years of real-world experience – in all phases of your project.
Project setup consulting
Starting out without a predefined card system? We help you pick the right one and define a secure card structure that also takes into account future applications.
Project card reformatting
If you need to reformat cards in the field, we define the new card structure for you. With our Card Formatter tool, you can easily do the formatting on site
Custom configurations
You can also order your configuration from us: either ready to deploy, as a template that you can reuse for different projects, or as a customized component for special requirements.
Configuration rollout
For large reader quantities, we offer configuration rollout during production. This saves you a process step, and subsequent installation becomes even faster and easier.
What makes us a reliable partner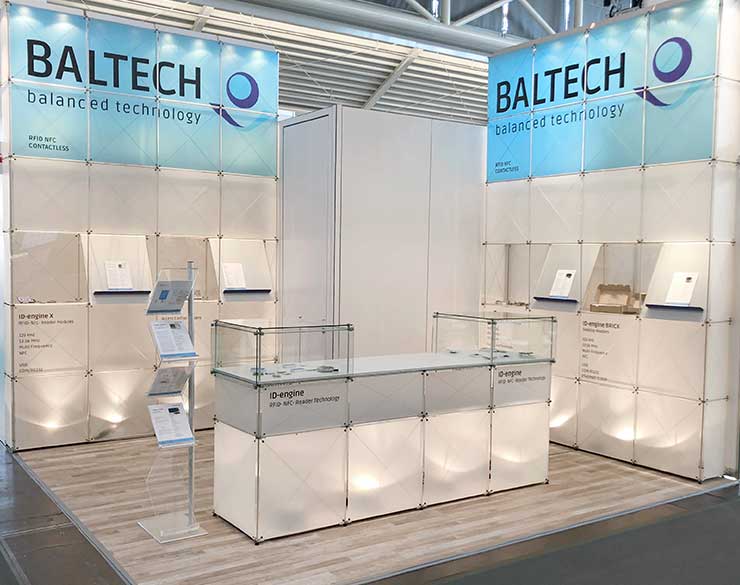 Long-standing experience and specialization
Since it was founded in 1996, BALTECH has specialized in RFID and contactless smart card technology. From the outset, we've developed innovative solutions for the international market: We were, for example, one of the first companies in the world to combine RFID and contactless smart card technology.
A clear product strategy from the very beginning
While high configurability makes our readers suitable for a wide range of scenarios, our development focus is on employee ID applications. Be it login, time and attendance, access control, or cafeteria payment: Our solutions make implementation easy, flexible, and reliable.
100% in-house development and production in Germany
Hardware, firmware, and software development, design and manufacturing: All of this takes place at our location near Munich. Thus, we can offer you seamless solutions and have built in-depth expertise in all aspects of RFID, NFC, and Bluetooth technologies.
Competence to solve a wide range of challenges
Our technological know-how and years of real-world experience not only shape our standard products, tools, and services. It's also our key to developing reliable custom solutions for almost any application scenario. Even for highly complex requirements.
While our standard products are suitable for many different application scenarios, there are also cases where a custom solution makes sense:
Special functional requirements
We offer firmware adaptations, e.g. to support a proprietary host protocol, or hardware adaptations, e.g. for specific installation environments. Thanks to in-house development, design, and production we can offer you the highest quality at competitive prices.
Cost optimization
For orders of 100 readers or more, we offer cost-optimized versions of our standard products that contain only the components you need. For higher order volumes, we also offer fully customized designs: In this case, we can optimize the feature set even further – not only by removing features, but also by adding additional ones as needed. Mechanical properties can be customized as well: You can e.g. have the reader's shape tailored to facilitate the next process steps so you can minimize your production costs.
In addition to developing your solution, we also take care of international certifications, e.g. CE, FCC, ATEX, or UL, but also branding of product and packaging as well as worldwide logistics.